Halloween is quickly approaching and we hope you get out and check out some of the awesome events taking place in the greater Jamestown area! Kid friendly events are shown with **.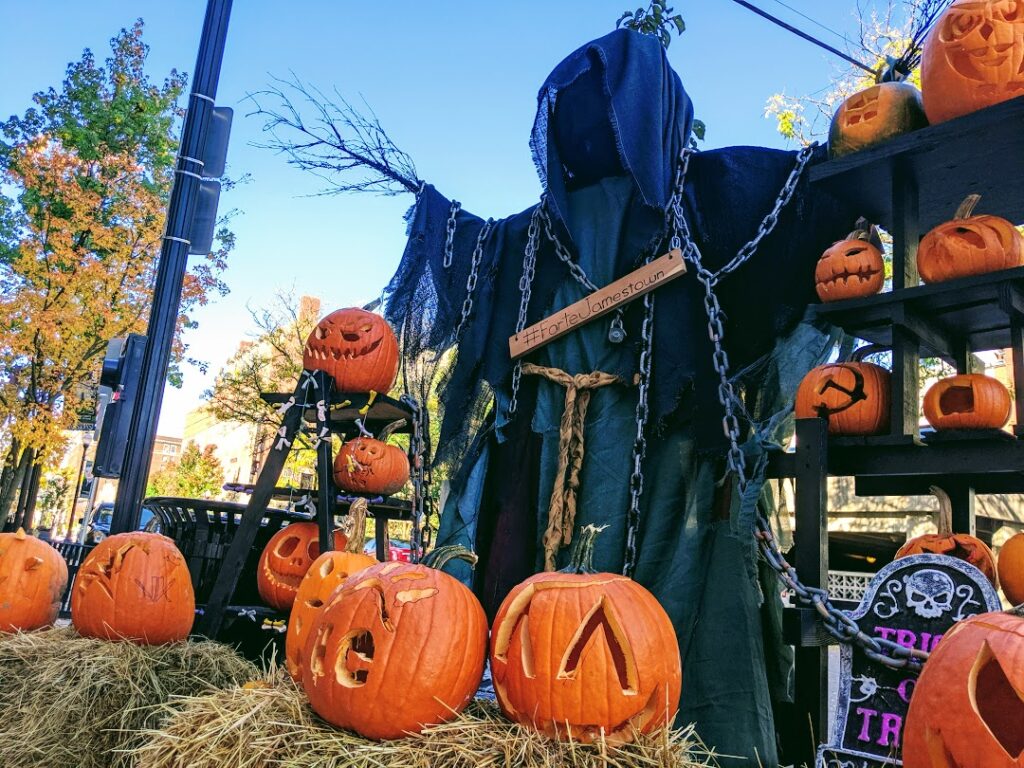 **Charlotte's Web – A Halloween Escape
Oct 23, 25, 26, 27, 30, Nov 1, 2, Escape Rooms Jamestown
A special Halloween themed escape room from Escape Rooms Jamestown. This $30 minute escape is family friendly and just $10 per person. Make reservations HERE.
Pumpkin Painting & Pumpkin Beer Tappings
October 23, 7-9pm, Brazil Craft Beer & Wine Lounge
Brazil is tapping four new pumpkin beers and supplying paint and pumpkins. Prizes will be awarded for their favorite creations!
**Halloween Storytime
October 24, 4:30-6pm, Prendergast Library
Spooky stories and Halloween crafts for all ages. Costumes welcome!
Fall String Art Workshop
October 25, 6pm, Brindle Barn Co.
Create a "boo" or pumpkin string art. $30 per person includes refreshments. Send a message or stop in to register.
Halloween Yoga & Wine
October 25, 6:30-8pm, Samsara Yoga Center
Start with a wine tasting, then bring your favorite to your mat. This class features traditional yoga poses with a Halloween twist! Tickets are $25 and available HERE!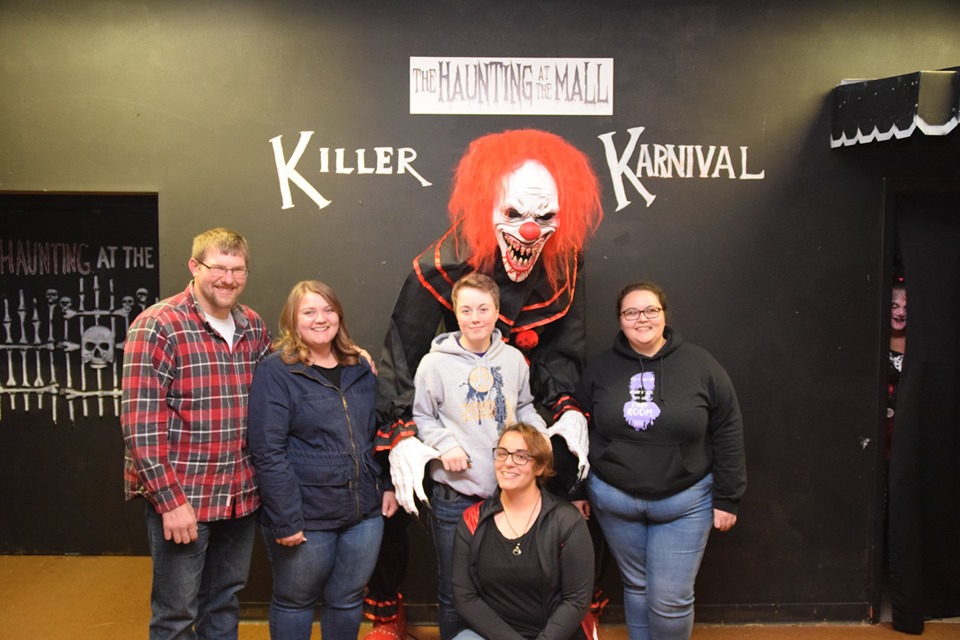 The Haunting at the Mall – Killer Karnival
Oct 25, 26, 31, Nov 1, 2, 7:30-11:30pm Chautauqua Mall (Behind JCPenney)
Chautauqua's largest indoor haunted house! Tickets are $20 and available at the door or HERE. $28 to skip the line, available at the door only.
Swamp Witch's Halloween Bash
October 25 and 26, 8pm-2am, The Swamp
This two night party features costume contests on Friday night at midnight and Saturday night at 11pm. Drink specials include candle apple shots and Angry Orchard.
Nights of the Living Reg – The Rocky Horror Picture Show
October 25, 10pm, Reg Lenna Center For The Arts
Experience the cult classic, "The Rocky Horror Picture Show" at the Reg! $12 admission, and an additional $5 gets you a fun pack containing traditional Rocky Horror audience items. Tickets available HERE, or at the Reg Box Office.
**Spooktacular Saturday: All About Bats
October 26, 10am, SUNY JCC
At this Cornell Cooperative Extension workshop, you will learn about bats and why they are so important. $10 includes the class and materials used to build a bat house to take home. RSVP to 716-664-9502,ext. 214 or kde32@cornell.edu.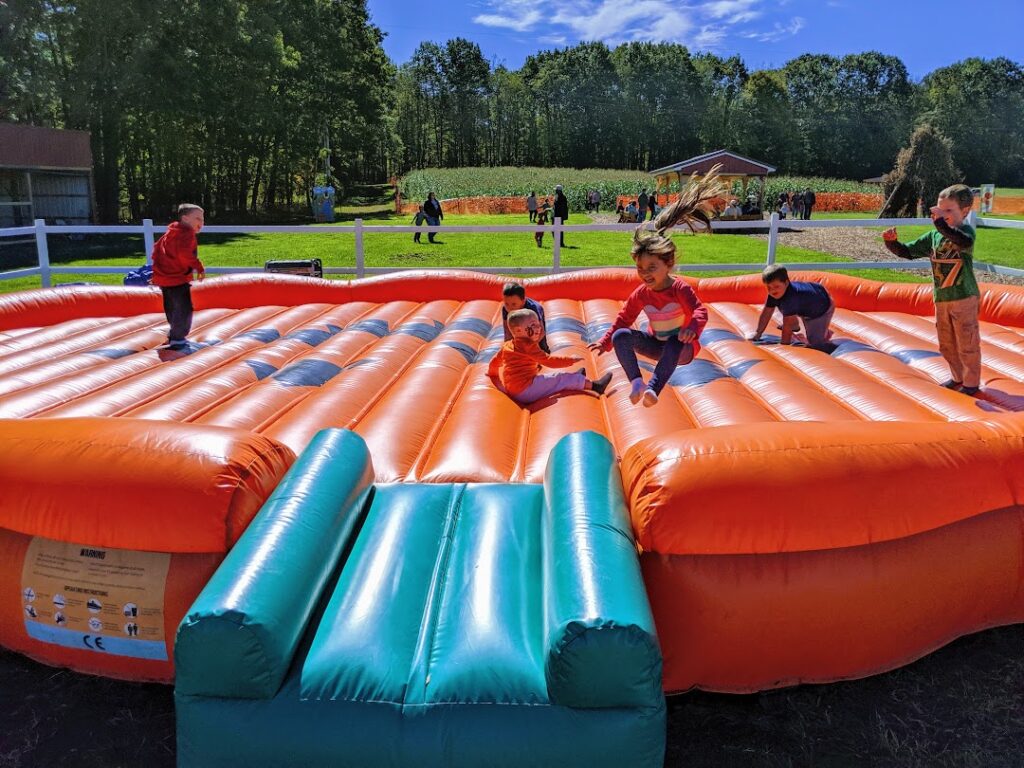 **Pumpkintown
October 26, 27, 10am-6pm, Pumpkintown
A large space featuring many great fall activities. Featuring a corn maze, apple cannons, mini golf, giant jump pad, and a giant slide your family will love spending the day at Pumpkintown.
**Jamestown Public Market: Last Market of the Season
October 26, 10am-2pm, Jamestown Public Market
Get your pumpkins at the last market day for 2019. Kids dressed in costume will receive Sprouts bucks ($2 good for fruits and vegetables at the market) and a treat!
**Historic Monster Mash: The Grimm Fairy Tales Come to Life
October 26, 1pm, 3pm, 6pm, 8pm, Fenton History Center
Enjoy the Fenton's Halloween decorations and hear stories from costumed actors including Snow White, Rumplestilskin, Hansel & Gretel, Little Red Riding Hood, and more! All stories are family friendly! $10 for adults, $5 for children 5 and older. Space is limited, call to reserve: 716-664-6256
**The Haunting at the Mall – Kids' Haunt
October 26, 3-6pm, Chautauqua Mall (Behind JCPenney)
A kid friendly version of the Haunting at the Mall – Killer Karnival. Recommended for children 8 and under.
**Boo 'n Brew
October 26, 3-6pm, Chautauqua Mall
Kids activities and beer and wine tastings for the adults. Featuring the music of "We Speak Canadian."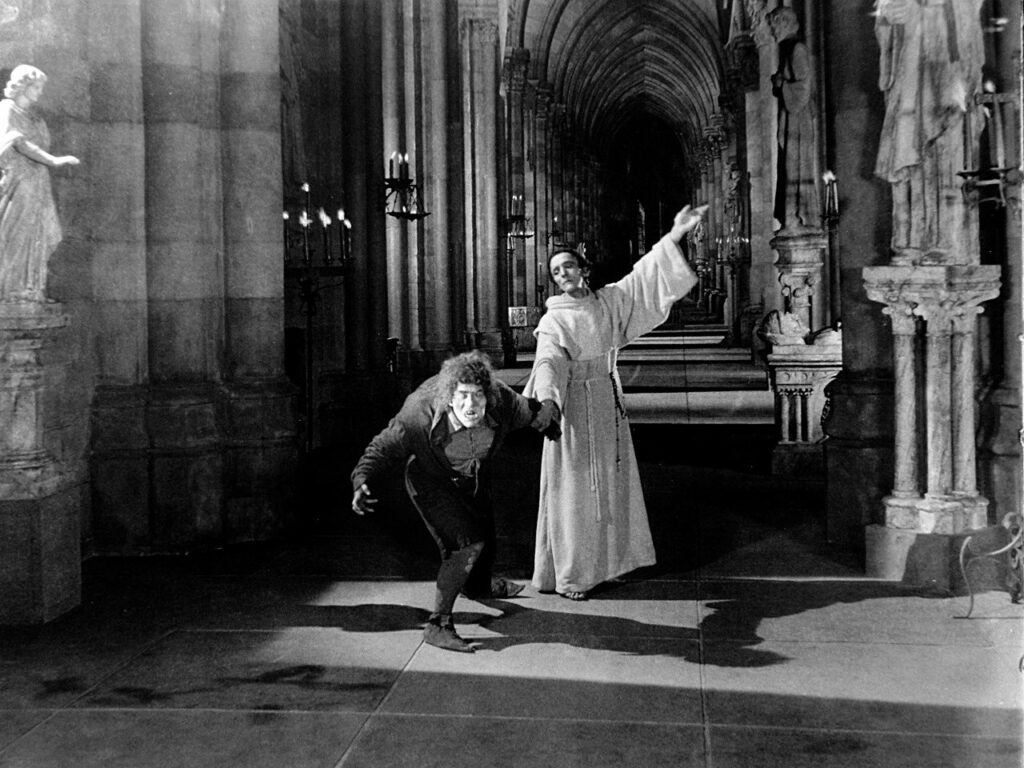 **The Hunchback of Notre Dame with Organ Accompaniment
October 26, 7-9pm, St. Luke's Episcopal Church
This showing of the 1922 silent movie "The Hunchback of Notre Dame," features the creepy sounds of St. Luke's magnificent organ. Free and open to all, but accepting donations to support the New York State Preservation League.
Nightmare on 4th Street
October 26, 8-11pm, Pearl City Hops
A costume contest, drink specials, complimentary hors d'oeuvres and live music from "Vintage Gold" and "Muttnik."
A Spooktacular Saturday
October 26, 9pm-1am, Jamestown Brewing Company
This Johnny Bravo Themed party features DJ Robin, a costume contest, jello shots, drink specials, and late night snacks.
Halloween DJ Party at Sneakers
October 26, 9pm-1am, Sneakers Bar
Costume contest, music, and drinks.
Forte's Annual Halloween Dance Party
October 26, 10pm-2am, Forte
Featuring seasonal ghoulish libations and creepy decorations, come in costume and dance to the beats of DJ Jim Blomquist and DJ Gorgeous Morpheus!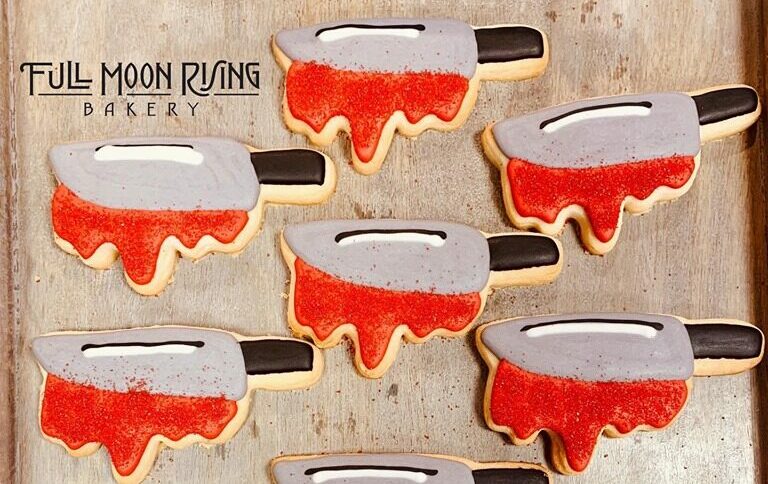 Shawbucks' Halloween Show
October 26, 10pm, Shawbucks
Wear your favorite costume and party with "We Speak Canadian!"
**Halloween Skate
October 27, 1:30-4:30pm, Northwest Arena
Only $5 per skater with FREE skate rentals. The first 200 skaters will receive Halloween bags, and every costumed skater will receive a raffle ticket for a chance to win a Nintendo Switch!
**Little Monster Mash
October 28, 5-8pm, Jamestown Brewing Company
Fun for the kids including: pumpkin decorating, face painting, decorate your own cupcake, and a coloring station. Buy one adult entree, get two kids meals FREE!
Nights of the Living Reg – IT: Chapter Two
October 30, 7-9:50pm, Reg Lenna Center For The Arts
See the return of Pennywise in the historic Reg Lenna Theater. Tickets are only $6 and available HERE, or at the Reg Box Office.
**Trunk or Treat
October 31, 3:30-5:30pm, Tree of Life Church
Enjoy the safety of daylight trick or treating in a church parking lot.
**City of Jamestown's "Halloween Fun-Fest"
October 31, 6-8pm, Allen Park Ice Rink
The 35th annual free event provides a safe, fun alternative to trick or treating door to door. The event features a costume parade at 6:30 and 7:30pm, with two grand prize winners.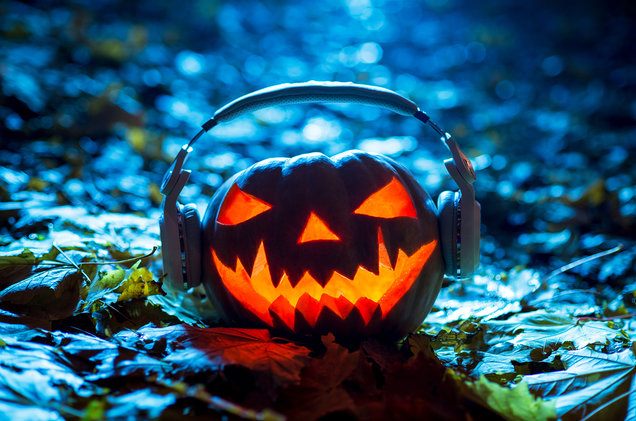 Karaoke: Scare-E-oke Edition
October 31, 10:30pm-2am, Forte
Dress as your favorite music performer and sing some of their tunes, or dress however you like! Sing spooky songs and drink ghoulish libations.
**National Comedy Center's Spooktacular Party
November 1, 7-11pm, National Comedy Center
Live music from "Uptown Fever," an assortment of alcohol, and a costume contest. Interact with all the exhibits in the National Comedy Center throughout the evening. Free for members, and included with that day's Comedy Center Admission.
Wine Cellar Halloween Party
November 1, 9pm-1am, The Wine Cellar
"Feverhawk" and "Trip the Deuce" will be performing ($5 cover). There will be a costume contest and multiple prizes including cash and a chance to be in the next "Trip the Deuce" video!
Afraid of Human Halloween Party
November 2, 9pm-1am, The Chadakoin Club
Featuring live music from "Afraid of Human" ($5 cover). Arrive by 11pm to qualify for the costume contest.