Small Business Saturday kicks off our holiday shopping season in downtown Jamestown! Spend the day downtown where you can shop, eat, and hang out all day! Small Business Saturday is also the kickoff for Jamestown Up Close's Shop Small Win Big promotion. For more information on that, and for a list of participating businesses click HERE!
Our guide to Small Business Saturday in Jamestown starts here!
WHERE TO SHOP
3rd on 3rd Gallery, 108 E 3rd Street, 12-6pm
Featuring their annual "Over 100 Under 100" this regional art show features over 100 items priced at under $100.
BioDome Project, 207 Pine Street, 11am-5pm
BioDome Project is a locally-owned art gallery, artisans' market, and indoor gardening experiment dedicated to growing plants and building community in Jamestown, NY.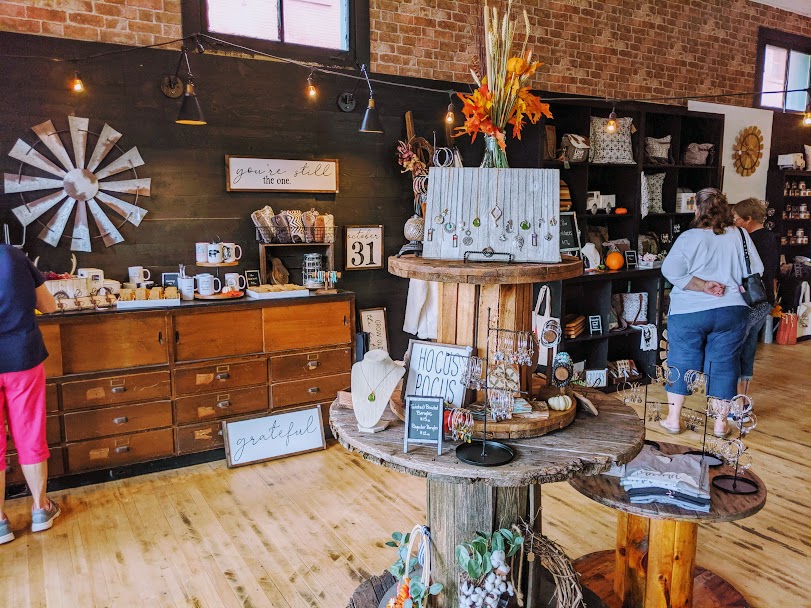 Brindle Barn & Designs by Ashley, 38 N Main Street, 8am-6pm
Their Holiday Kickoff Event features complimentary cookies and cocoa while you shop their selection of housewares, jewelry, and gifts!
Chautauqua Brick, 34 Harrison Street, 10am-2pm
This home improvement store features a variety of construction materials and knowledgeable professionals to help you find the materials you need.
Chautauqua County Chamber of Commerce, 300 N Main Street, 12-2pm
Stop into the Chamber to purchase the Shoptauqua Gift Card, available in any denomination up to $500. Gift cards can be used at over 140 locations throughout Chautauqua County.
Chautauqua Music, 110 E Second Street, 10am-3pm
Jamestown's oldest music store is here to help with all your music needs.
Children's Activity Corner, 14 E Second Street, 10am-5pm
The gift shop at Children's Activity Corner features great education toy choices for children.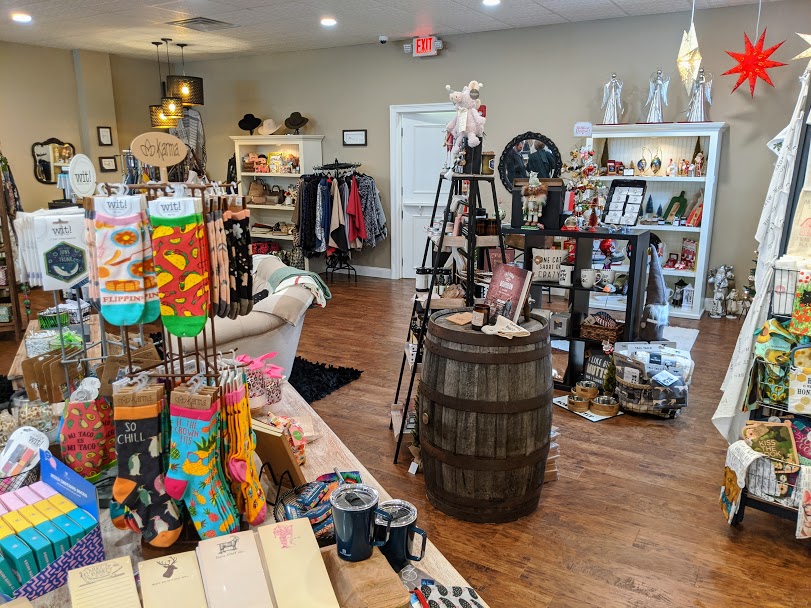 Dot's Gift Boutique, 111 W Third Street, 11am-4pm
For the perfect gift, something just right for your next gathering, or that special something just for you – you'll find just what you are looking for at Dot's!
Dykeman Young Emporium, 100 E Second Street, 1-5:30pm
Featuring unique vintage clothing and items, many of which have appeared in major motion pictures and popular television shows, you are sure to find something that piques your interest!
Farm Fresh Foods, 703 W Third Street, 7am-8pm
Quality grocery store featuring deli products, bakery items, sandwiches, pizza and wings, fresh produce, and fresh-cut deli meats.
Frame & Glass Shoppe, 315 N Main Street, 9am-1pm
A wide selection of frames featuring quality in houe framing.
Gokey Mini Market, 102 W 3rd Street, 9am-5pm
Local convenience store featuring common items and a selection of gifts.
Jamestown Cycle Shop, 10 Harrison Street, 9am-4pm
This sports store features a wide selection of popular apparel brands, wide selection of bicycles, winter sports gear, and more.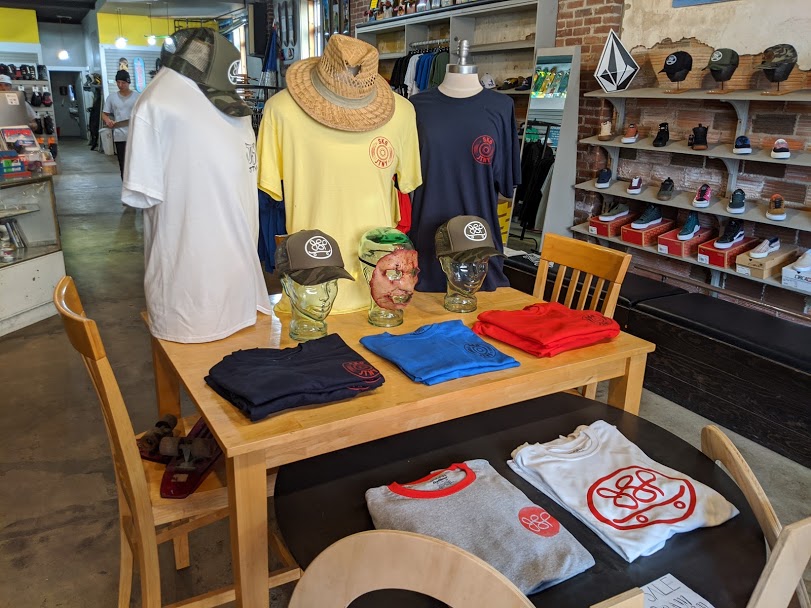 Jamestown Skate Products, 209 Pine Street, 2-8pm
Offering a wide selection of skateboard and snow sport equipment and apparel, this skate shop also features a second floor skate park, and manufactures their own skateboards.
Lafayette Corners, 215 W Fourth Street, 10am-5pm
Jamestown's largest furniture store features a large selection to help fill your home.
Lander's Men's Store, 215 N Main Street, 9am-4pm
Clothing store with large selection of clothing and sizes, including big and tall. Affordable suit collection with in house tailoring.
Liquid Monkey, 16 E Third Street, 11am-5pm
Custom blown glass and gifts with glass blowing workshop in the front of the store.
Lucy Desi Museum Gift Shop, 2 W Third Street, 10am-5pm
Two separate gift shops connected to the Lucille Ball Desi Arnaz Museum feature a large collection of Lucy Desi gifts and more.
National Comedy Center Gift Shop, 211 W Second Street, 10am-8pm
Located in the historic Jamestown Train Station, this gift shop features a variety of comedy gifts and apparel.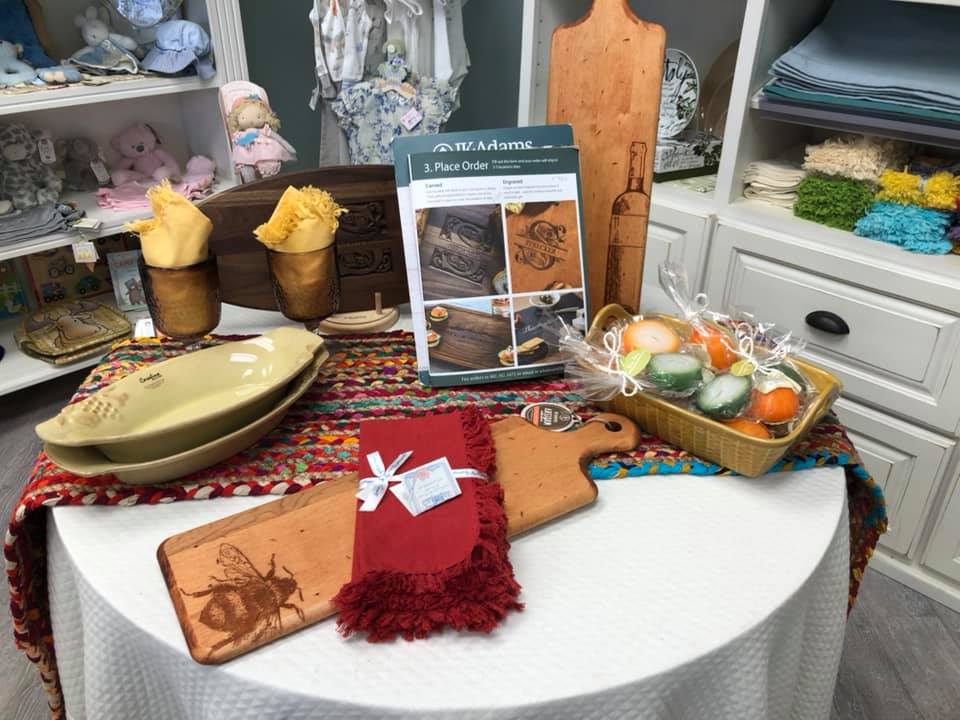 Nouveau Home Boutique, 19 E Fourth Street, 10am-2pm
High quality selection of home accessories and gifts.
Patient's Pharmacy, 320 N Main Street, 10am-2pm
Prescription medications and healthcare supplies with great customer service.
Pearl City Botanicals, 205 Cherry Street, 11am-4pm
Focused on alternative healing products with a wide variety of CBD products.
St Luke's Episcopal Church & St Luke's Thrift Shop, 410 N Main Street, 10am-1pm 10,000 Villages Pop Up Shop for Small Business Saturday
Video Games Plus & Jamestown Gift Shop, 106 E Third Street, 12-2pm
A variety of affordable items including video games, figurines, flags, knives, and more.
WHAT TO DO
Children's Activity Corner, 14 E Second Street, 10am-5pm
The Children's Activity Corner of Jamestown encourages the curiosity and imagination of children and families by providing fun, interactive experiences, and programs for families to explore, discover, and play together in a welcoming environment.
Cynde B Photography, 38 N Main Street, 8am-12pm
Small Business Saturday special: double value gift certificates in studio only!
Escape Rooms Jamestown, 20 W Third Street, 3-9pm
Small Business Saturday special: All escapes are only $15 per person! Reserve a time slot HERE!
Jamestown Community Chamber of Commerce, 300 N Main Street, 12-2pm
Small Business Saturday with Santa will feature a visit from Santa Claus, along with a coloring contest for kids and hot cider and snacks.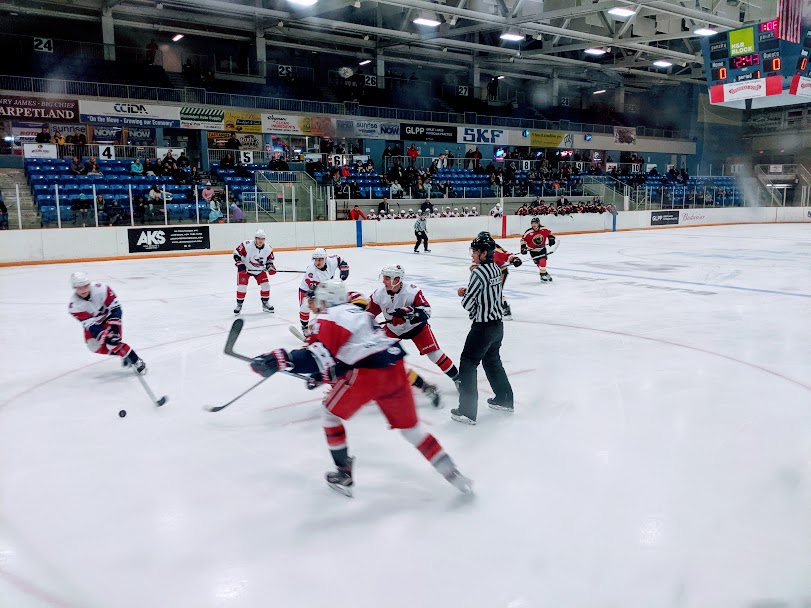 Jamestown Rebels Hockey, 319 W Third Street, 7pm
Home game against Johnstown at Northwest Arena. Teddy Bear Toss night encourages fans to bring a teddy bear to the game and throw it on the ice after the Rebels first goal. All teddy bears will be donated to Toys for Tots.
Lucille Ball Desi Arnaz Museum, 2 W Third Street, 10am-5pm
Preserving the legacy of Lucille Ball (from Jamestown) and Desi Arnaz, this museum features sets and memorable artifacts from the show and their lives.
National Comedy Center, 203 W Second Street, 10am-8pm
A world class attraction that celebrates all of comedy. Featuring over 50 interactive exhibits, you'll laugh for hours!
Northwest Arena, 319 W Third Street, Noon-10pm
Turkey Skee-Ball is an annual Small Business Saturday event and starts at noon (think curling, but with a frozen turkey!). Alex Foulk Memorial Hockey Games start at 1pm. Check out the Jamestown Rebels at 7pm.
Reg Lenna Center for the Arts, 116 E Third Street, 4pm
Movies at the Reg will be showing "The Irishman," the newest Martin Scorsese film starring Robert DeNiro, Al Pacino, and Joe Pesci. Only $6!
WHERE TO DINE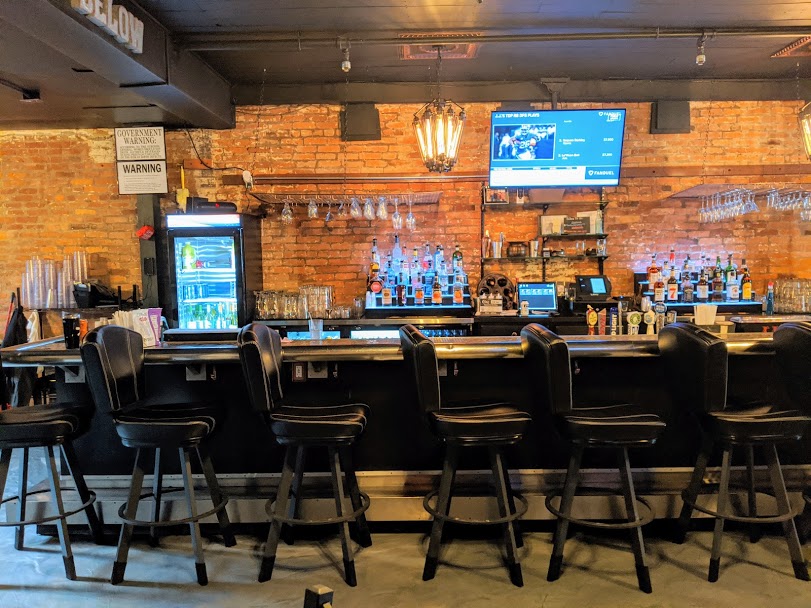 4 Below Haggy's Bar and Grill, 104 E Second Street, 11am-11pm
Featuring Jamestown's only self serve bar taps, and a menu with all items $4 or less.
Best Kitchen, 615 W Third Street, 11am-9pm
Various Chinese takeout option, with limited dine in space.
Brazil Craft Beer & Wine Lounge, 10 E Fourth Street 10am-1am
Large variety of craft beer and wine featuring a great vegetarian menu.
Cherry Lounge, 326 Cherry Street, 11am-2am
Full service bar and restaurant located in the heart of Downtown Jamestown, featuring daily lunch specials.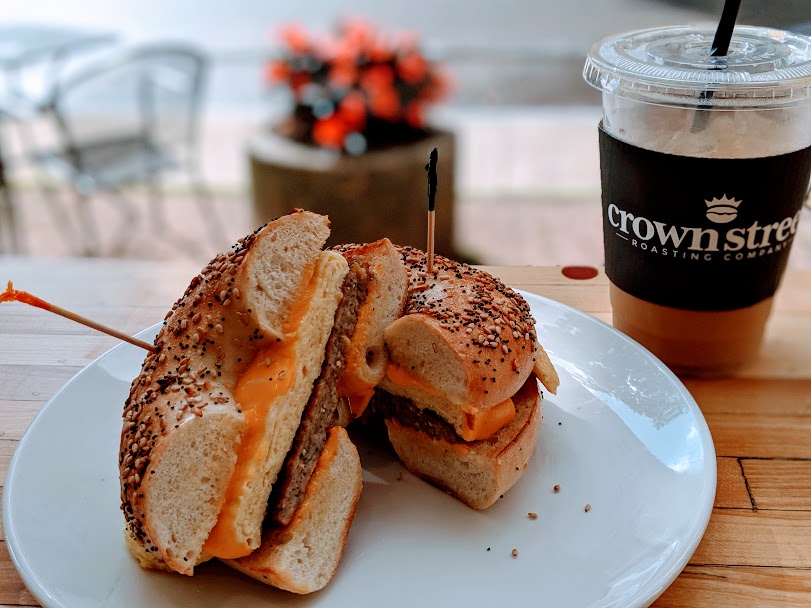 Crown Street Roasting Company, 16 W Third Street, 8am-5pm
Crown Street Roasting Company is a third-wave, specialty coffee roastery and café dedicated to quality products.
El Jarocho, 323 Washington Street, 11am-9pm
Great Mexican Restaurant featuring traditional and modern Mexican dishes.
Fisher's Family Restaurant, 711 W Third Street, 6am-2pm
Affordable breakfast and lunch options.
Forte, 114 E Third Street, 5-9pm
Eclectic, New American cuisine, craft cocktails & microbrew in an inviting, small town yet urban atmosphere. Reservations Recommended.
Full Moon Rising Bakery, 122 E Third Street, 10am-7pm
Full Moon Rising is a boutique of baked & beautiful edible art. Punk rock pastries.
Gialy's, 210 Pine Street, 4pm-12am
Italian restaurant and steakhouse located in Jamestown, NY.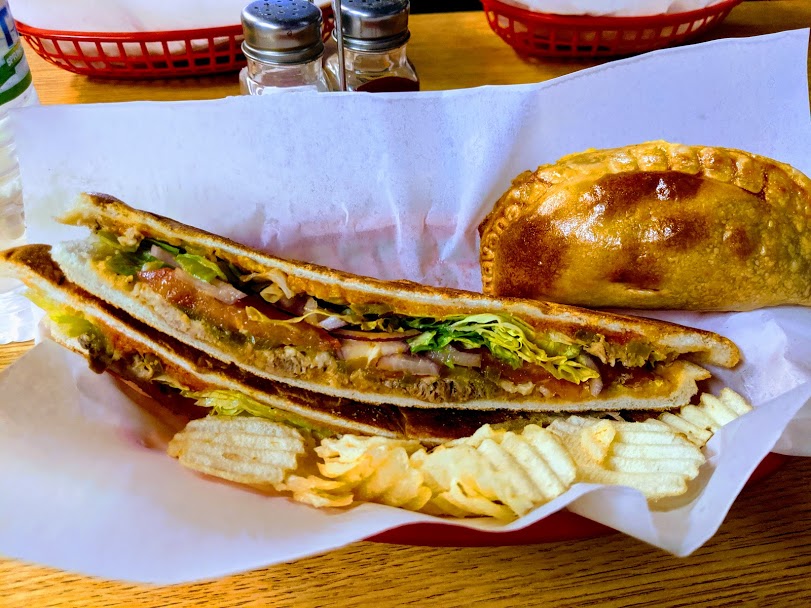 Havana Cuban Cafe, 212 N Main Street, 11am-2:30pm
Delicious Cuban favorites including a large variety of pressed Cuban sandwiches.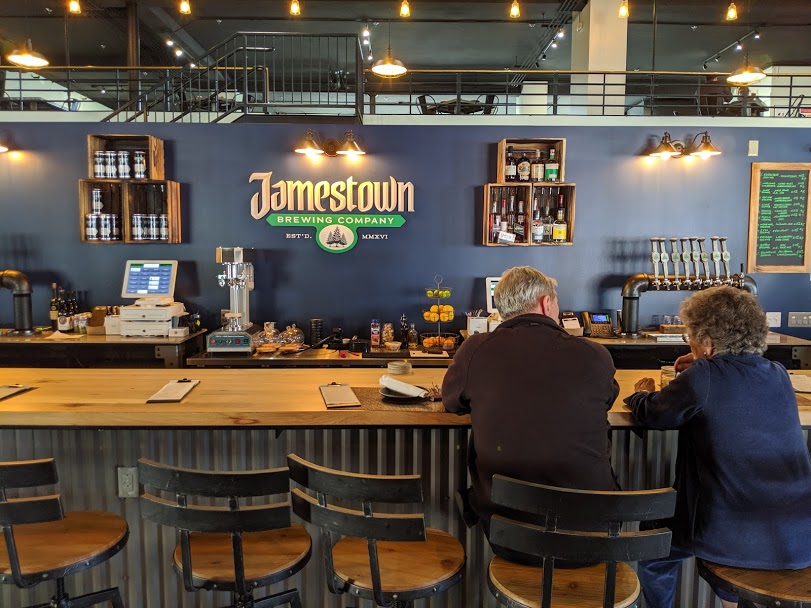 Jamestown Brewing Company, 119 W Third Street, 11am-12am
Brewpub and restaurant like nothing else in Jamestown. JBCo features craft beers, wine and mead paired with farm-to-table food sourced directly from local farmers.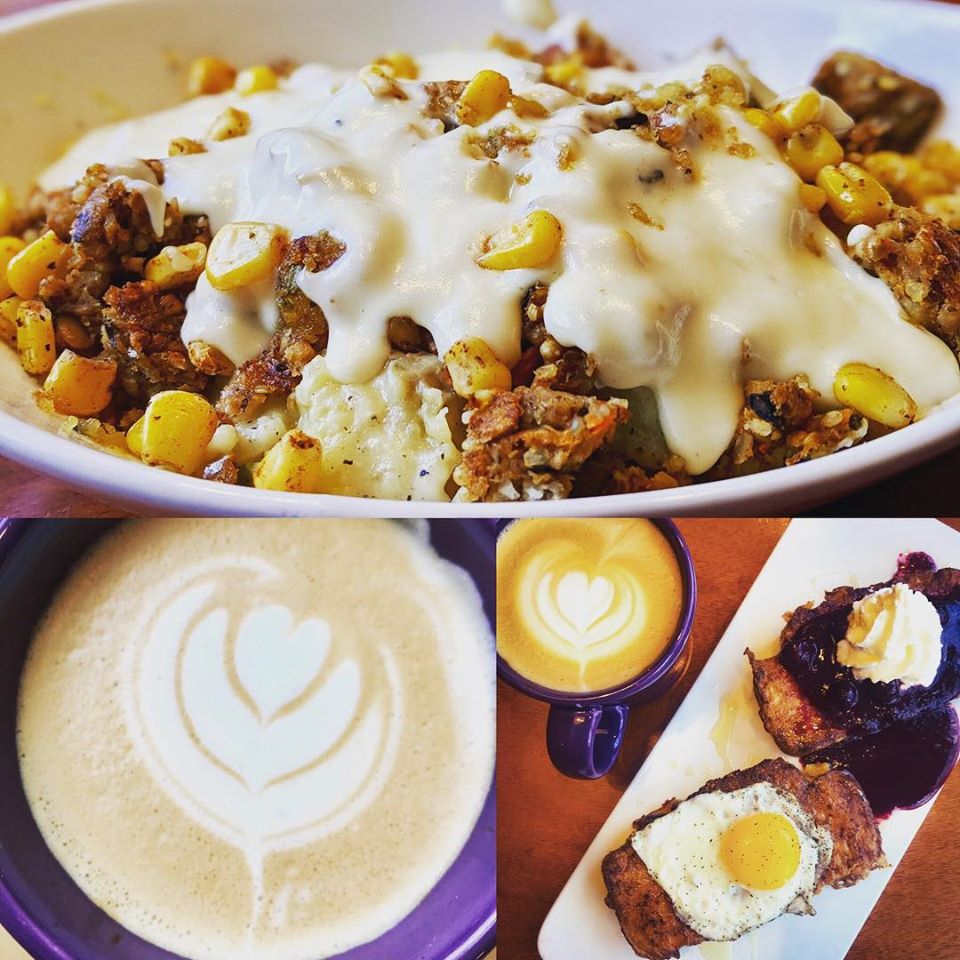 Labyrinth Press Company, 12 E Fourth Street, 8am-10pm
The Labyrinth Press Company is a cafe and espresso bar located in the heart of historic downtown Jamestown. They offer Jamestown hearty and unique vegetarian fare including soups, burritos, salads, and baked goods.
Landmark Restaurant, 516 W Fourth Street, 5-9:30pm
Fine dining in the old school tradition with a new school approach expect delicious cuisine using the best ingredients prepared with skill and imagination.
Lisciandro's Restaurant, 207 N Main Street, 6am-1:45pm
Home cooked breakfast and lunch, made to order.
Oriental Star Buffet, 7 S Main Street, 11:30am-9pm
Chinese buffet that also offers delivery and takeout.
Pace's Pizzeria, 549 W Third Street, 4-10pm
Wonderful pizza, wine, and salads in a great enviroment.
Pearl City Hops, 150 W Fourth Street, 7am-11pm
Gastropub located in the heart of downtown, serving breakfast, lunch, and dinner. Kitchen closes at 10pm, bar closes at 1am!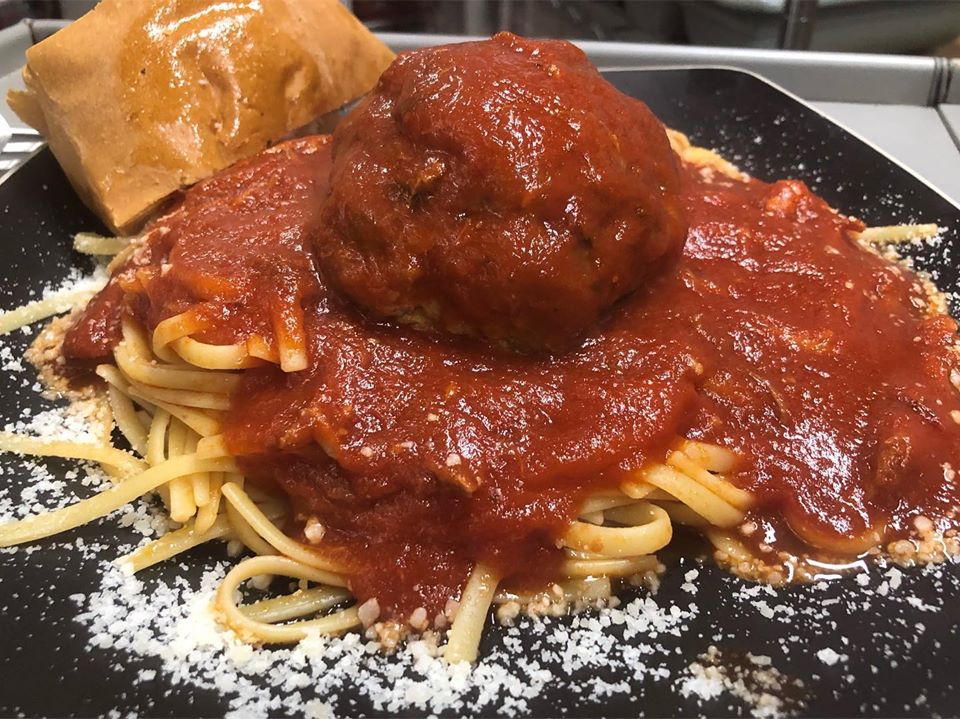 Sauce, 306 N Main Street, 4-9pm
Italian pizzeria and pasta house specializing in classic recipes w/ a modern flair!
Shawbucks, 212 W Second Street, 4pm-2am
Family friendly restaurant and bar located in downtown Jamestown, NY.
Taco Hut, 203 E Third Street, 11am-10pm
Popular hangout for Mexican food and margaritas.
The Beer Snob, 318 Washington Street, 12pm-12am
All the Beers and Ciders for there or to go. They also have a robust wine list by the glass and bottle. Eclectic, always changing food menu.
The Chadakoin Club, 104 W Second Street, 5pm-2am
Bar and restaurant with a live music focus. 9pm on Small Business Saturday: Derek Mediak Band live!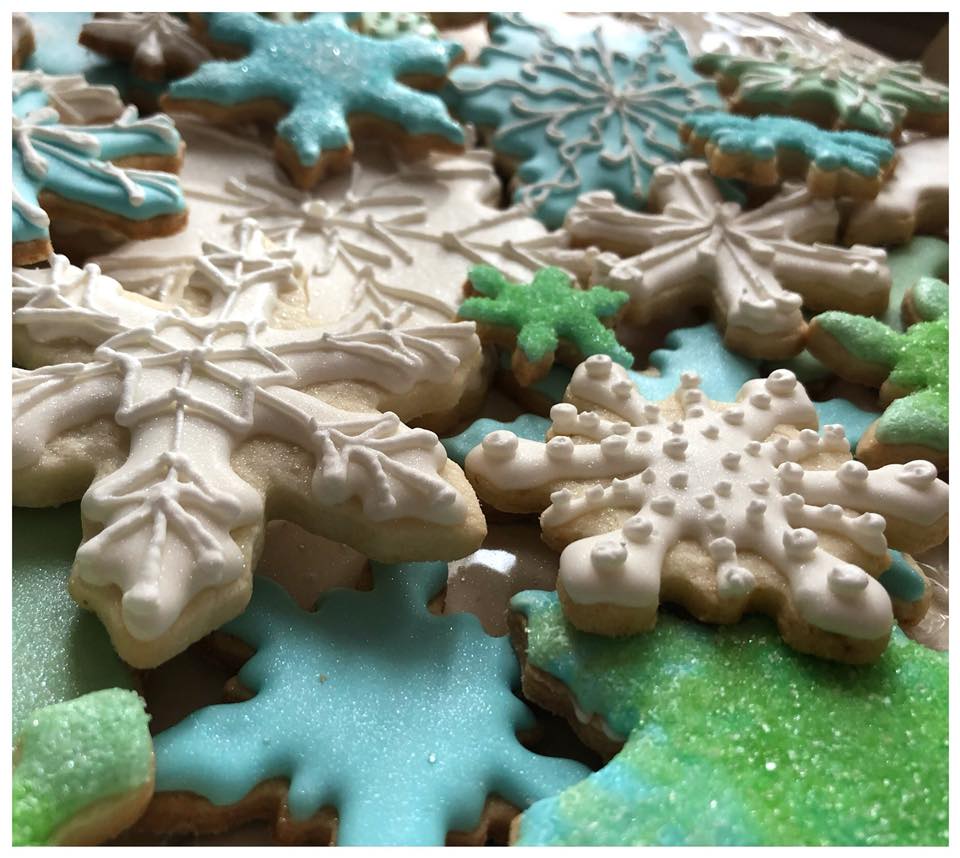 The GypsyMoon Cake Co, 205 Cherry Street, 11am-4pm
The Gypsy Moon Cake Co. offers a myriad of Baked Goods, Custom Cakes, and Catering.
The Pub, 209 N Main Street, 11:30am-2am
Great homemade food. Pasta, Meatloaf, Beef on Weck, homemade soups and desserts. Full bar.
Wine Cellar, 309 N Main Street, 1pm-2am
Casual bar with outdoor patio.