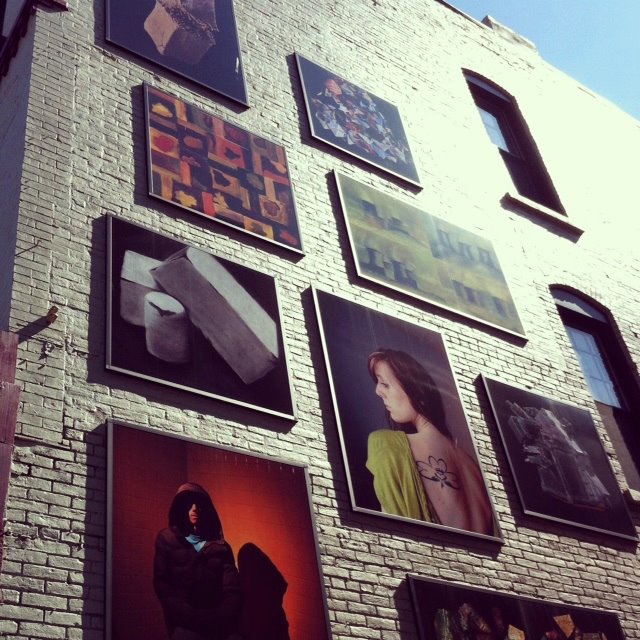 1| Potters Gallery
This outdoor collection of art spans across multiple structures downtown. The art can be seen in Potter's Alley, starting just south of 3rd Street and continuing halfway up to 4th. It then continues through the parking lot connecting Main Street and Potters Alley, and ends across Main Street in Winter Garden Plaza.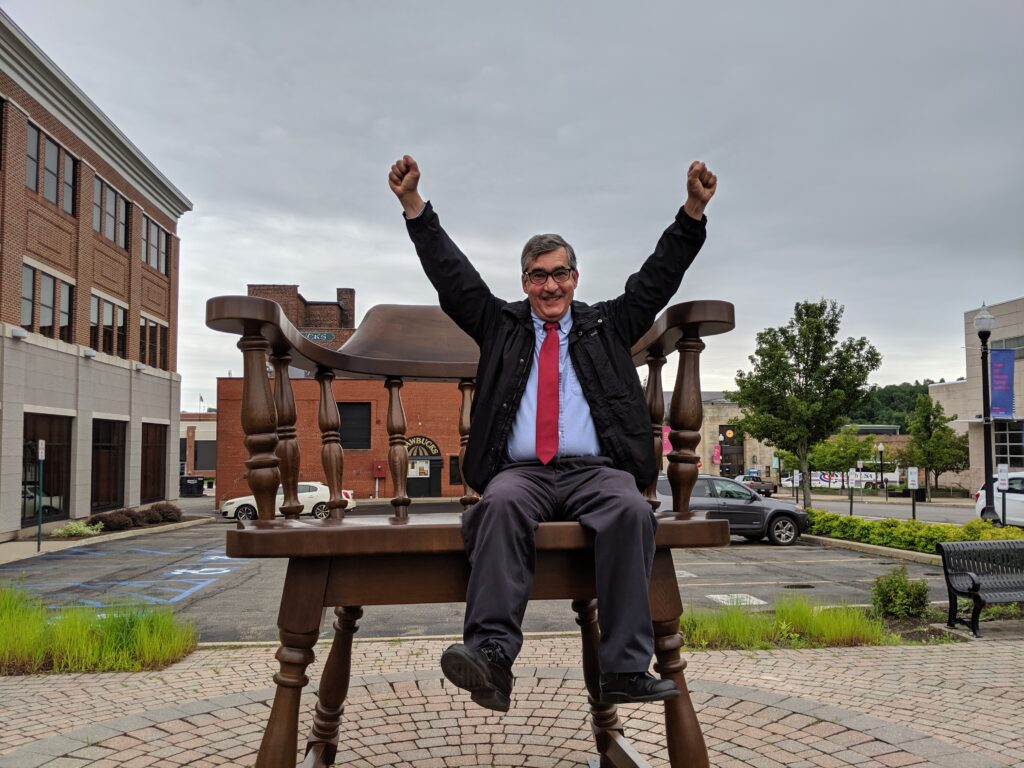 2| The Big Chair
Honoring Jamestown's history as a prominent furniture manufacturer, this chair is a scaled up replica of a chair popular in the mid 1900's. Climb up and take a picture!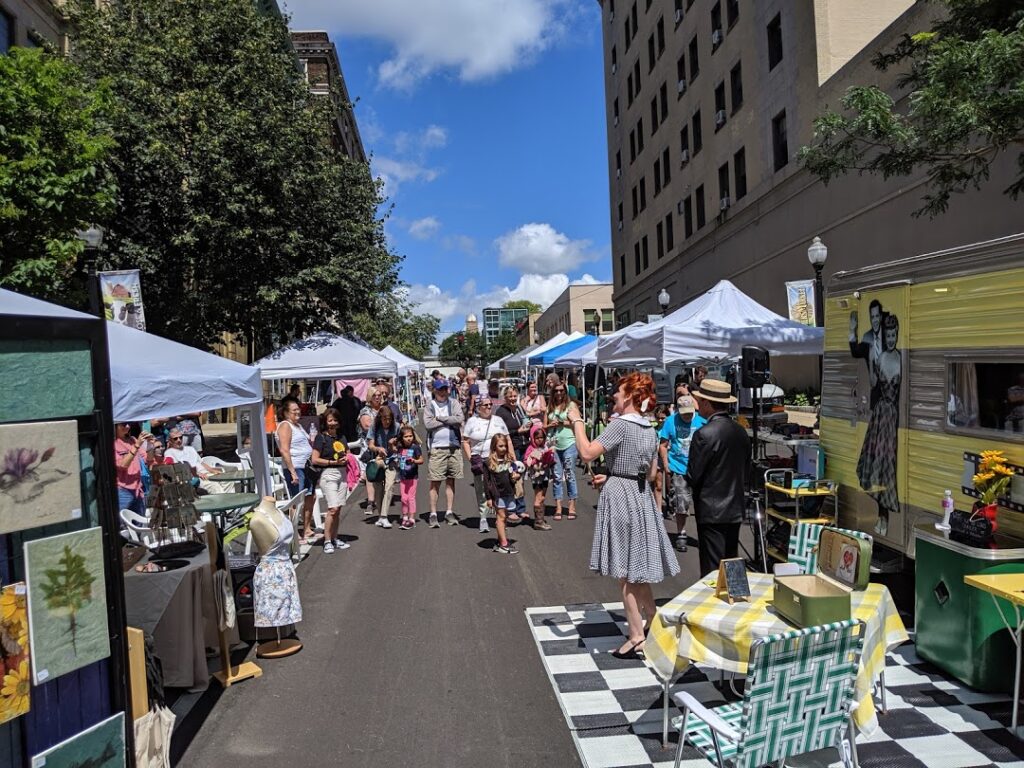 3| Jamestown Public Market
Operating Saturdays on Cherry Street (between 2nd and 3rd) from 10am-2pm from June-October, the Jamestown Public Market is a great place to interact with locals, find produce, and check out other vendors. If you have kids, be sure to stop by the Sprouts tent!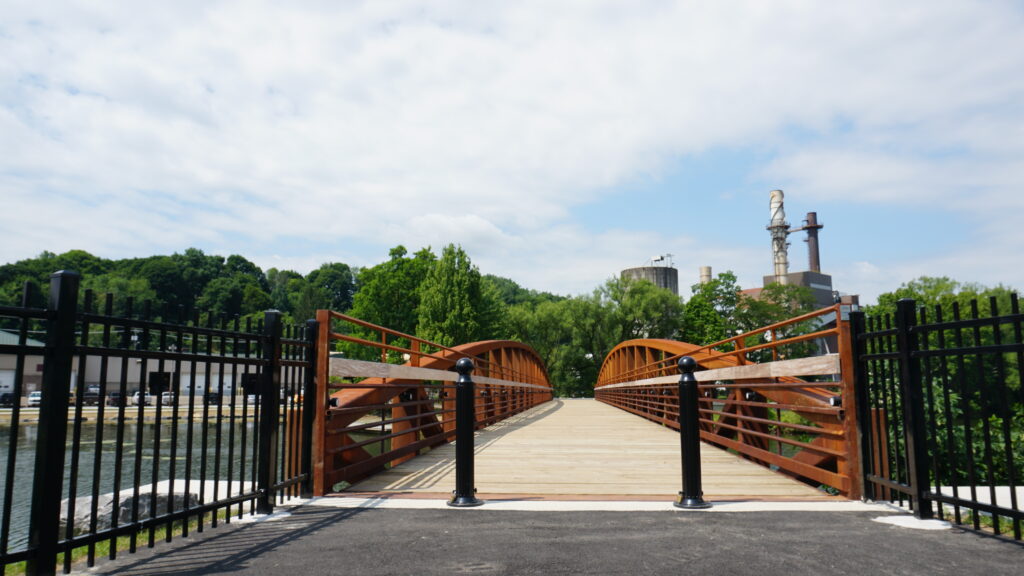 4| Jamestown Riverwalk
A scenic trail along the banks of the Chadakoin River. Featuring two pedestrian bridges and ample green space, it's a great place to take a walk, have a picnic, or go fishing.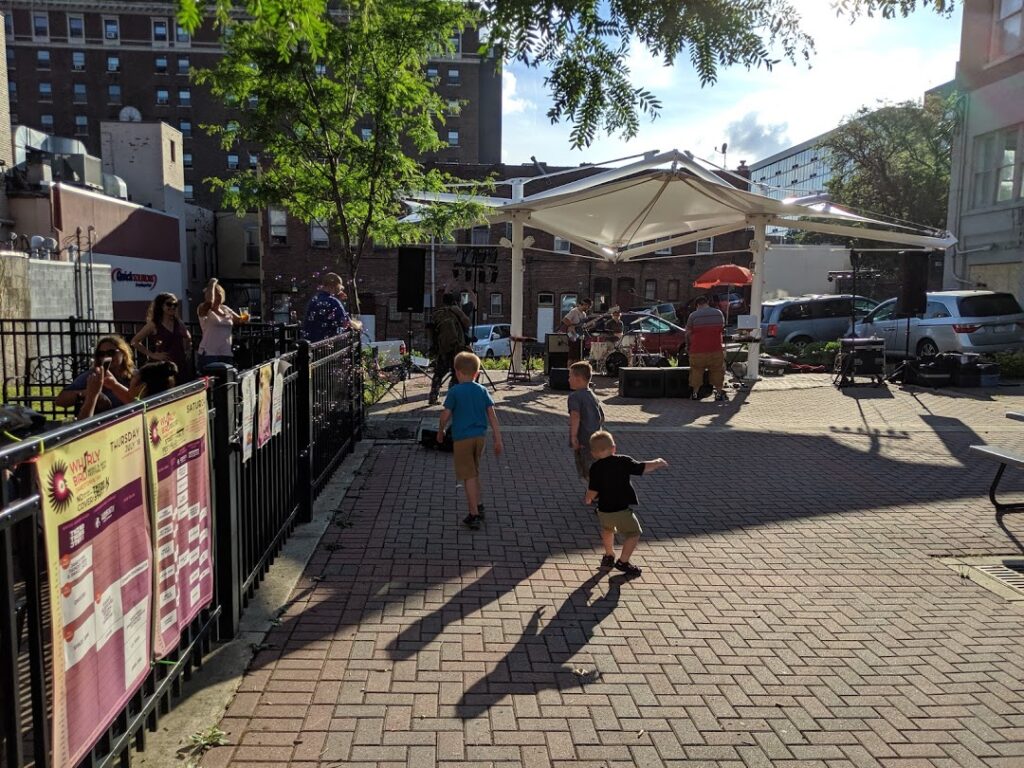 5| Winter Garden Plaza
This plaza is a great place to hang out, and you can also catch some great entertainment during the summer. Consider checking out the Third Thursday and Winter Garden Wednesday Concert Series.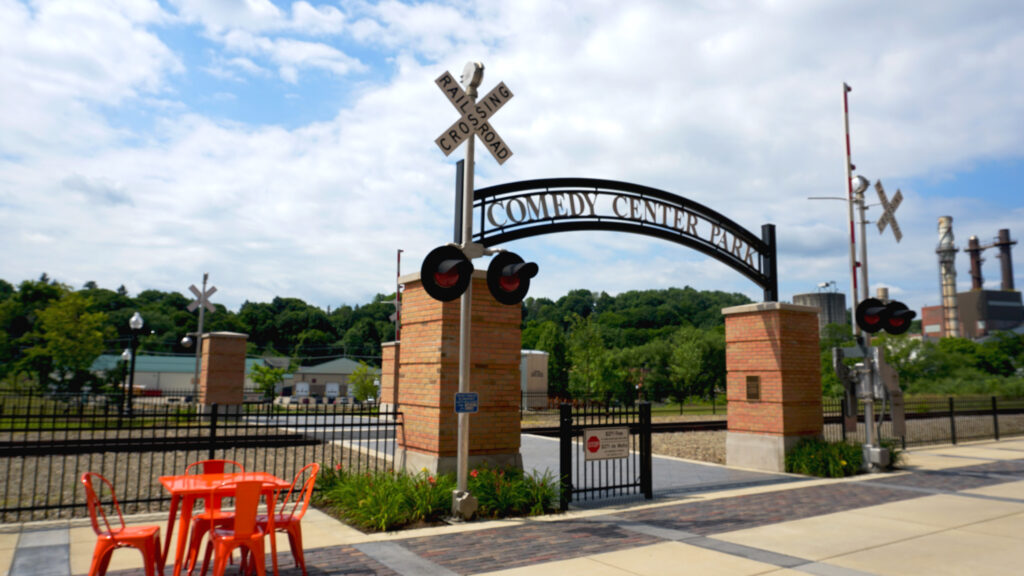 6| Comedy Center Park
Located between the Jamestown Riverwalk and the National Comedy Center, Comedy Center Park features a large flat green space. Consider bringing a frisbee or ball to toss around.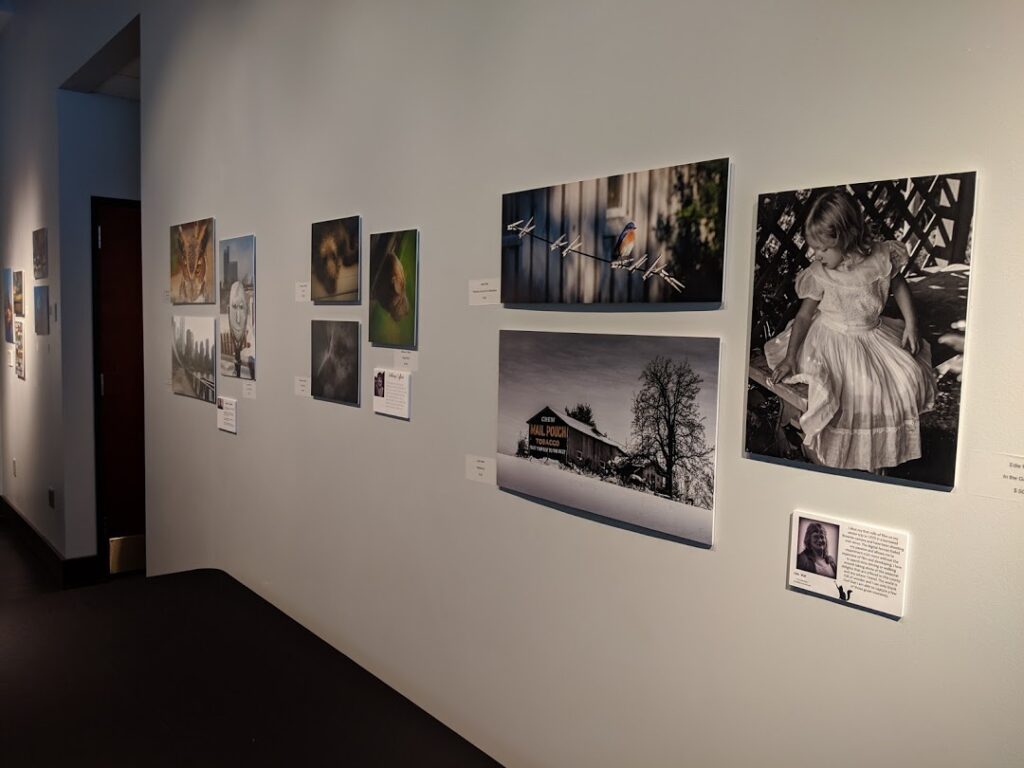 7| 3rd on 3rd Gallery
An art space featuring artwork from local and regional artists, and is located in the Reg Lenna Center for the Arts complex.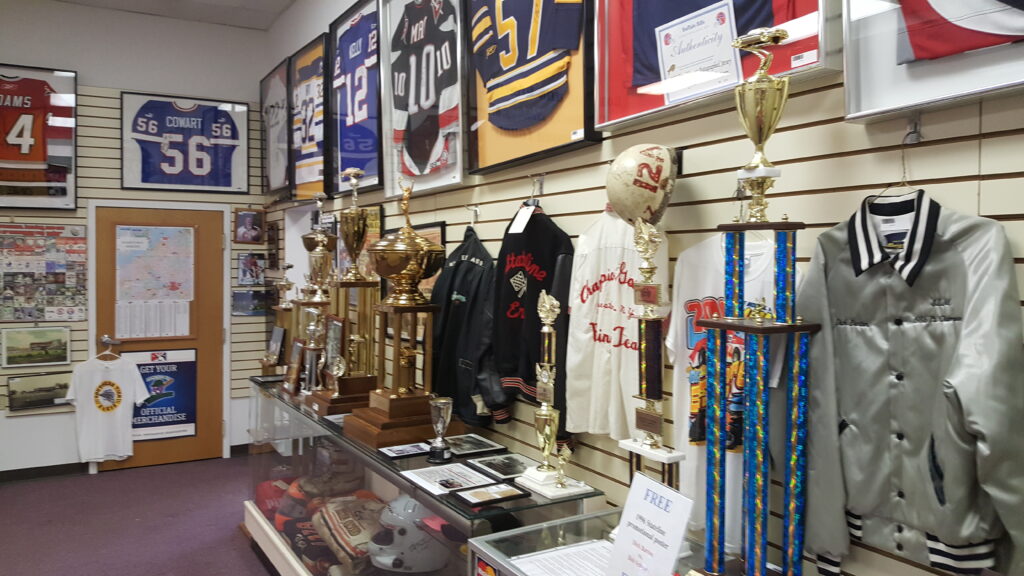 8| Chautauqua Sports Hall of Fame
Discover the sports history of Chautauqua County, NY through memorabilia, stories, and photos of the county's greatest athletes.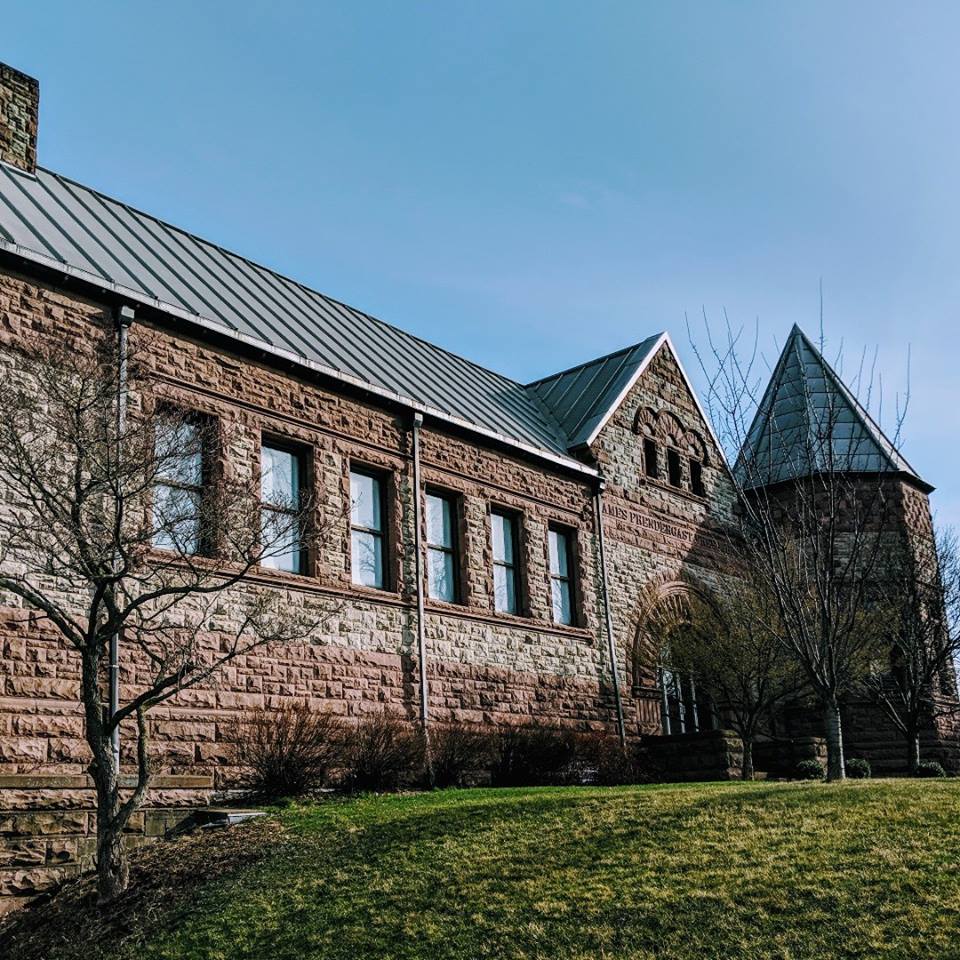 9| James Prendergast Library
More than just books, this public library offers many great services and events for everyone. Be sure to check out the Makerspace if you are traveling with children.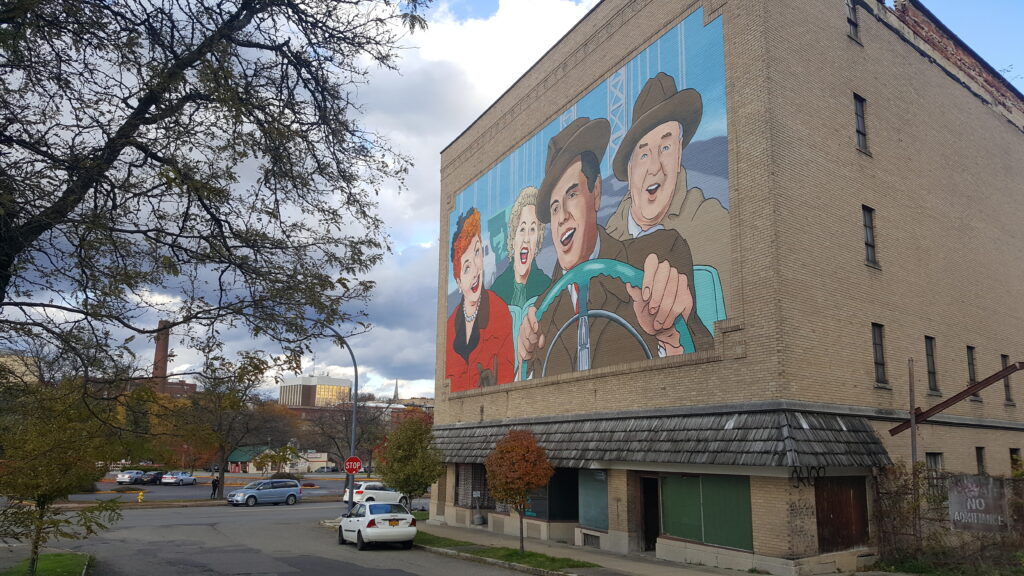 10| Lucy Murals
Five murals throughout downtown pay tribute to Jamestown Native Lucille Ball, including the world's largest I Love Lucy mural (Hint: It's the one on Harrison Street).
MAP